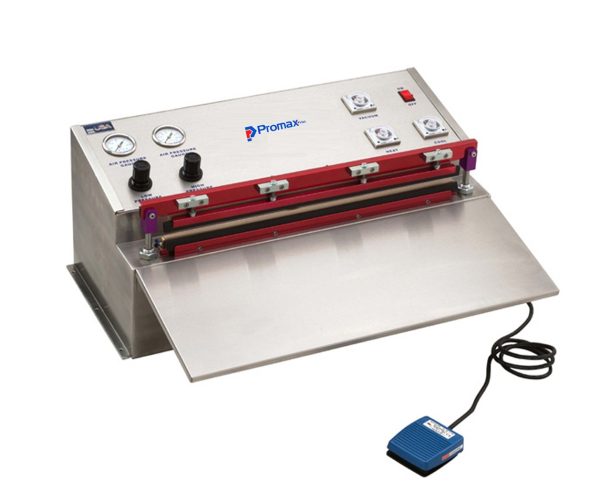 E.L.V.I.S. "ENTRY LEVEL VACUUM IMPULSE SEALER"

Standard Features:
Stainless Steel Housing
Vacuum Nozzle
Solid State Timers
110V/1PH
Custom Options Available
Options:
Gas Flush
Self-Contained Compressed Air System
Bi-Active Seal
Seal Onlt Switch
Please note: Specifications are subject to change without notice
Description
Promarksvac's E.L.V.I.S. (Entry Level Vacuum Impulse Sealer) is a basic machine that features an all stainless steel housing, veturi vacuum system and a single stainless steel vacuum nozzle. Just as the name implies this is an ideal machine for any facility with a need to start vacuum packaging a smaller number of products. It also makes an ideal unit to handle re-packaging of products that come into your facility vacuum packaged but sometimes damage caused during shipping leaves you with some packages that have lost their vacuum and need to be redone.