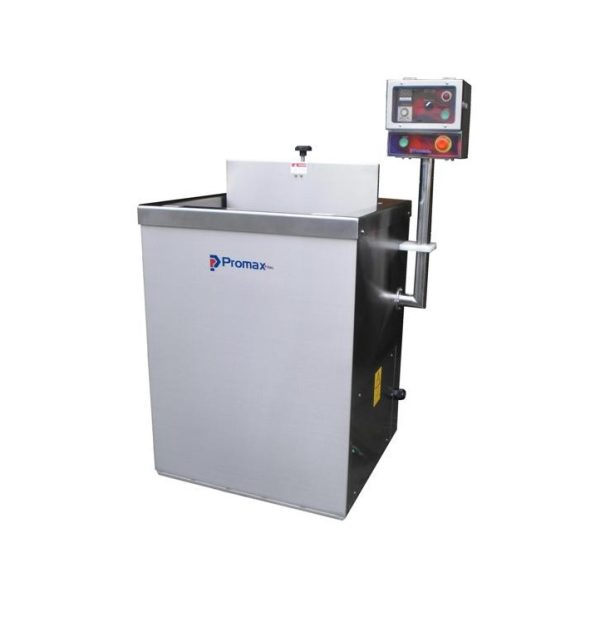 ST-10 SHRINK TANK

Standard Features:
Stainless Steel Construction
Efficient Electric Heating
Programmable Temperature Control
Simple Push Button Cycle Operation
Low Water Shut-Off Protection and Warning Light
Easy Access for Cleaning and Maintenance
High Efficiency Insulation for Heat Retention
Easy Fill and Drain Tank
Note – Power Requirements:
Options:
Please note: Specifications are subject to change without notice
Description
Our compact ST-10 is a semi-automatic shrink dip tank. Used in conjunction with a vacuum chamber machine and shrink bags, this machine is ideal for small to medium-sized operations. By means of hot water submersion, the shrinking process is performed with the simple push of a button. Switch into automatic mode and our machines will cycle on their own with a preset delay to allow time for loading. An easy-to-use temperature control and timer provides trouble-free operation. Quality is evident in the robust construction of our machines which are built with a stainless steel frame and body. Promarks puts our best into every machine we make, including the ST-10.
Specification: